Patty continues our series called Plot Twists—how God turns things around to bring glory to His name.
In this episode, we learn how God purposed a difficult time in the lives of His people to build skills they later used to bring literal glory to His name!
The Plot Twist—While they entered Egypt as Shepherds, left skilled in many crafts. God used the skills his people gained in their time in Egypt to build the Tabernacle!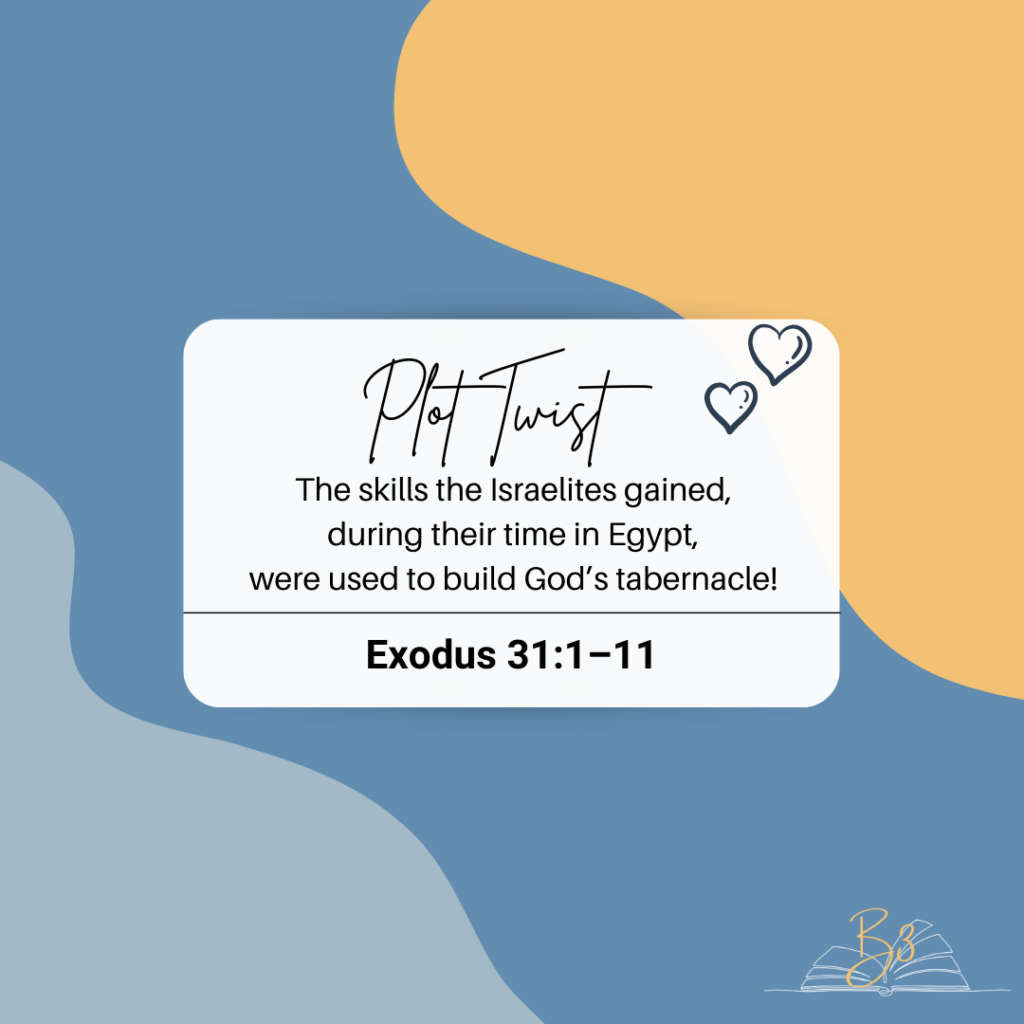 Want to dig in more?
Read this passage: Exodus 31:1–11
Check out this podcast by Seana Scott on "The Gift of the Law." The Well Soul Podcast is a great resource for quieting your soul while meditating on Scripture.
For a bit more of a theological deep dive, check out this book by Carmen Joy Imes about the Israelites' time on/near Mount Sinai.
Love what you're learning?
Share with a friend
Leave a review!