Patty continues our series called Plot Twists—how God turns things around to bring glory to His name.
In this episode, we learn how God preserved the life of a baby in an unexpected way.
The Plot Twist—Even though Pharaoh intended to use his people to kill the Hebrew baby boys, God used Pharaoh's daughter to rescue Moses—a Hebrew baby boy!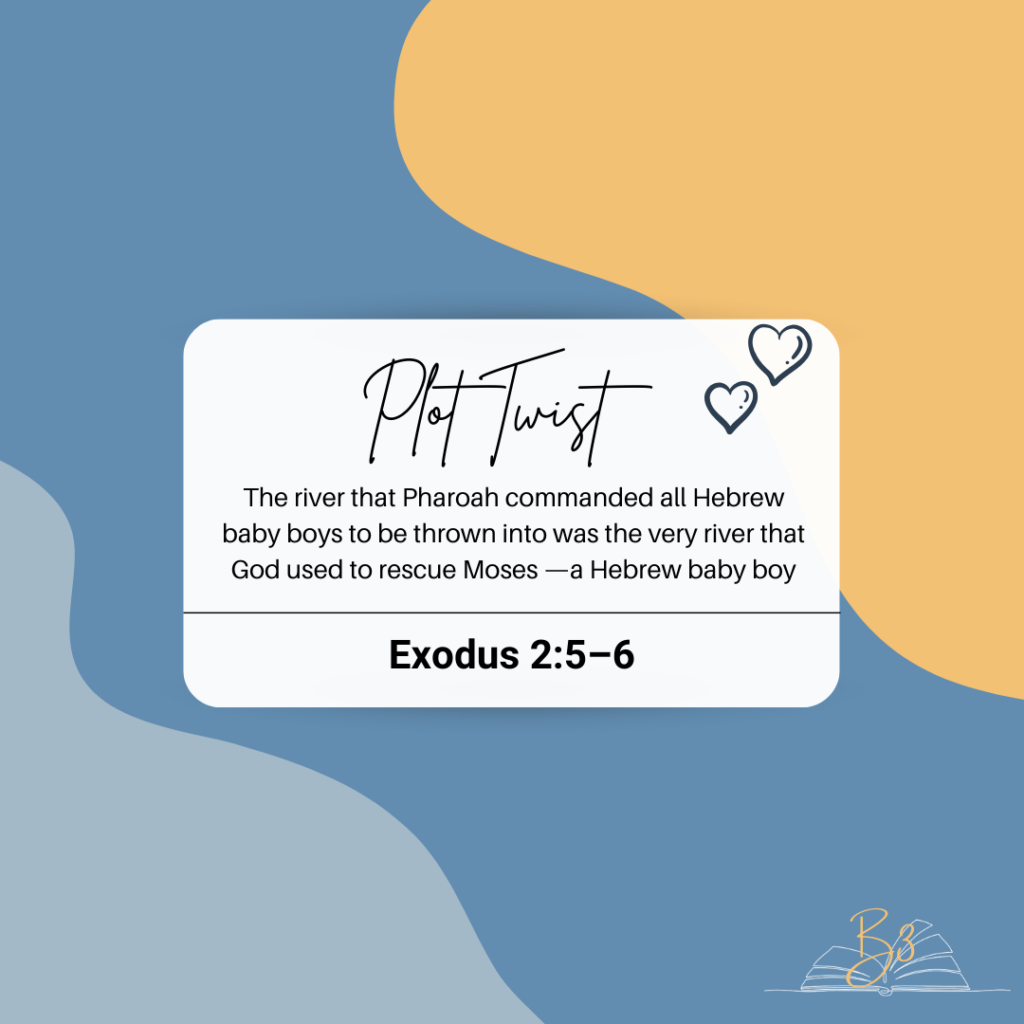 Want to dig in more?
Read this passage: Exodus 2:1–11
Check out this book by Jennifer Hayes Yates that gives an overview of each book of the Bible.
For a bit more of a theological deep dive, check out this book by Carmen Joy Imes about the Israelites' time on/near Mount Sinai.
Love what you're learning?
Share with a friend
Leave a review!