Patty continues our series called Plot Twists—how God turns things around to bring glory to His name.
In this episode, we explore how God turns Joseph's circumstances around to help his family who betrayed him.
The Plot Twist—Even though Joseph's brothers sold him into slavery to get rid of him, God used his pits and prisons to provide for an entire nation—as well as take care of his family.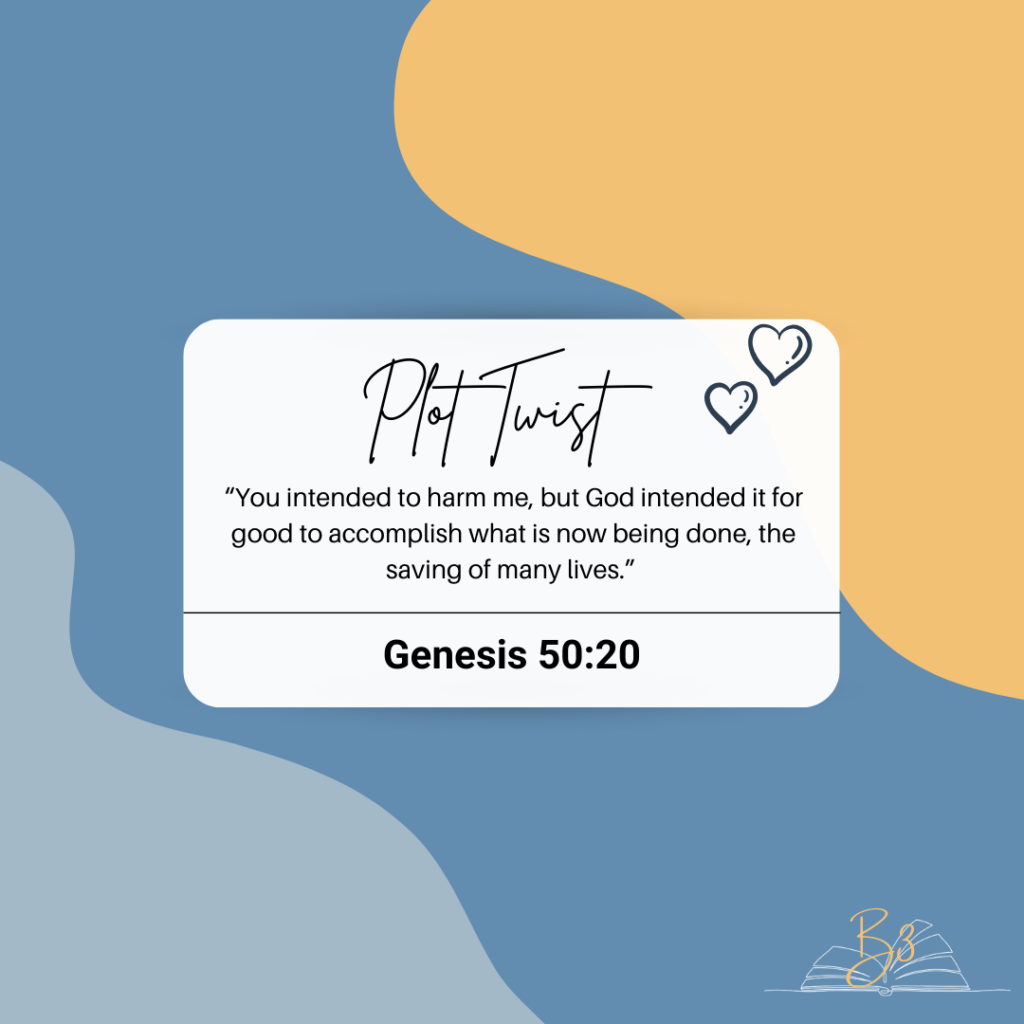 Want to dig in more?
Read this passage: Genesis 45:1–28
Check out this breakdown of Jacobs kids—12 sons and 1 daughter.
Do you have a Bible? Here's a list of resources that can help you in your Bible Study journey.
Love what you're learning?
Share with a friend
Leave a review!