Patty continues our series called Plot Twists—how God turns things around to bring glory to His name.
In this episode, we learn how God seeks out a hurt and abused woman who then gives God a name.
The Plot Twist—While Abraham and Sarah only saw Hagar as a means of having a child, God saw her worth. He looked for her and spoke to her and she gave him a name saying, "I have now seen the One who sees me."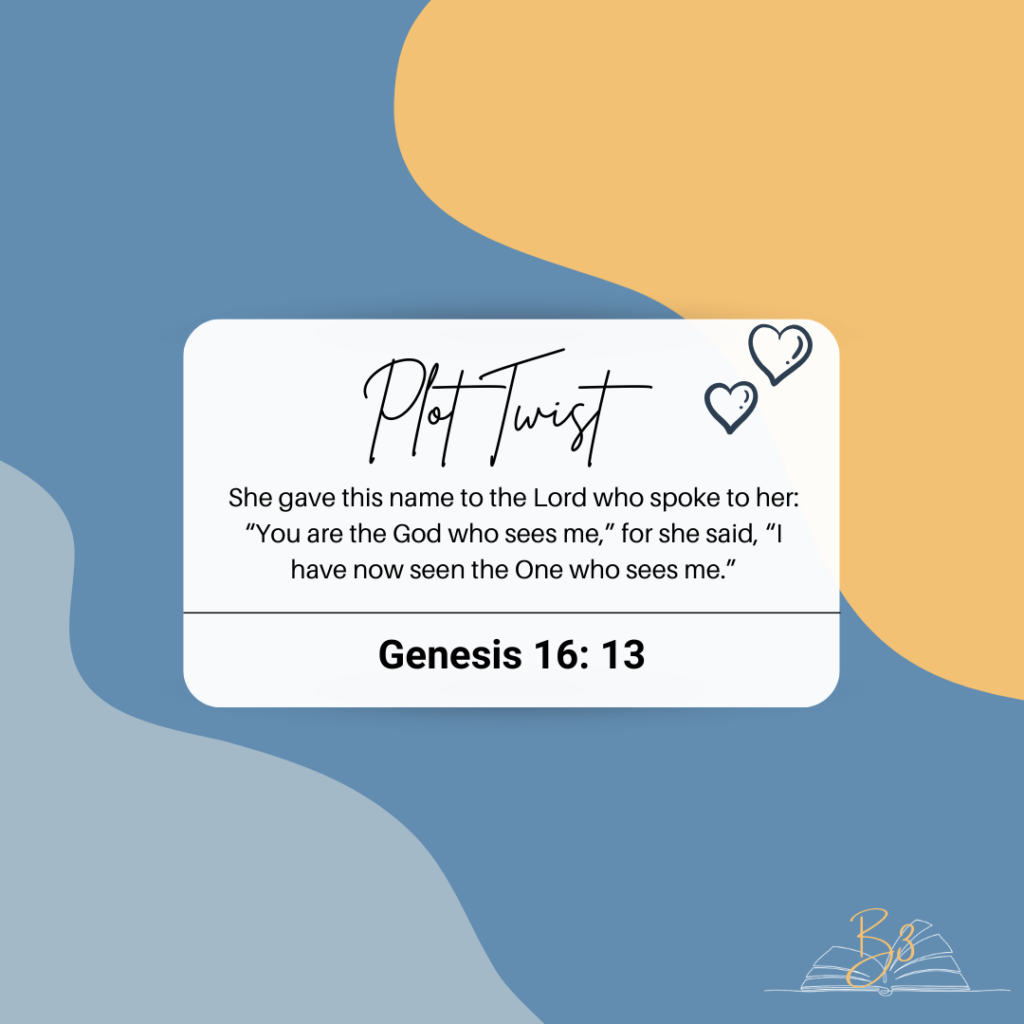 Want to dig in more?
Read this passage: Genesis 16:1–15
Check out this fictional book by Mary DeMuth that takes a creative but meaningful look at the lives of misunderstood women from the Bible.
The Focused 15 Challenge My friend, Jennifer, has a 5 day challenge for creating a space for growing your faith.
Love what you're learning?
Share with a friend
Leave a review!