Patty introduces a new series called Plot Twists. The Bible is full of unexpected and surprising turn of events that God uses to bring glory to his name.
In this episode, we learn how God turns the event of the first sin into an opportunity to give the "first good news."
The Plot Twist—While Adam and Eve were making a mess of things God was promising the Messiah who would restore all things.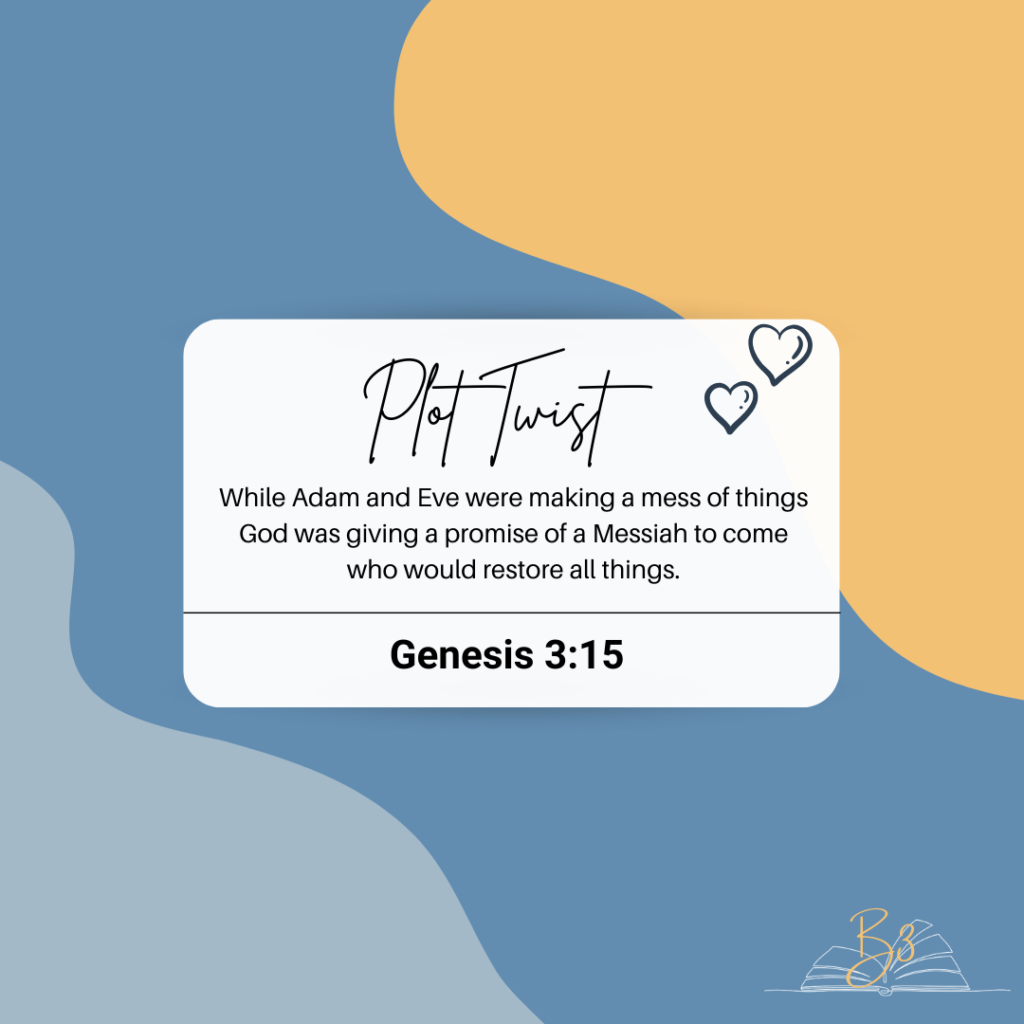 Want to dig in more?
Read this passage: Genesis 3:1–24
Check out this video from the Bible project:
Check out this book by Jennifer Hayes Yates that gives an overview of each book of the Bible.
Love what you're learning?