Dear Father of Forgiveness
We thank you that your call for us to demonstrate kindness, love, and forgiveness is in response to the great love and forgiveness you poured out for us through your death on the cross. Just as we love because you first loved us, we forgive others because you forgave us first.
We thank you that it is your mercy that saves us not our own works of righteousness. As you have extended mercy to us, may we practice kindness and mercy with those we encounter daily—even if they don't believe the way we do, even if they don't treat us well. May they experience the same saving power in their lives as well.
We thank you that absolutely nothing can separate us from the love of God. We thank you that Christ's death makes it abundantly clear that if we place our trust in you, your love will never be taken away.
We thank you for the work you did on the cross for us. May we never boast about our own works but praise you again and again in the cross and the work the Holy Spirit does in our lives each day.
We praise you that even in difficulties, you are our shepherd who leads us to peaceful waters and pastures. We thank you that despite hardships, your goodness and mercy will follow us all our days.
And finally, we thank you for your hesed—your lovingkindness…your mercy…your compassion, your forgiveness. From Genesis to Revelation, you demonstrate that you are mercy, compassion, forgiveness. You are love.
For it is in your Son's name we pray this by the power of the Holy Spirit.
Amen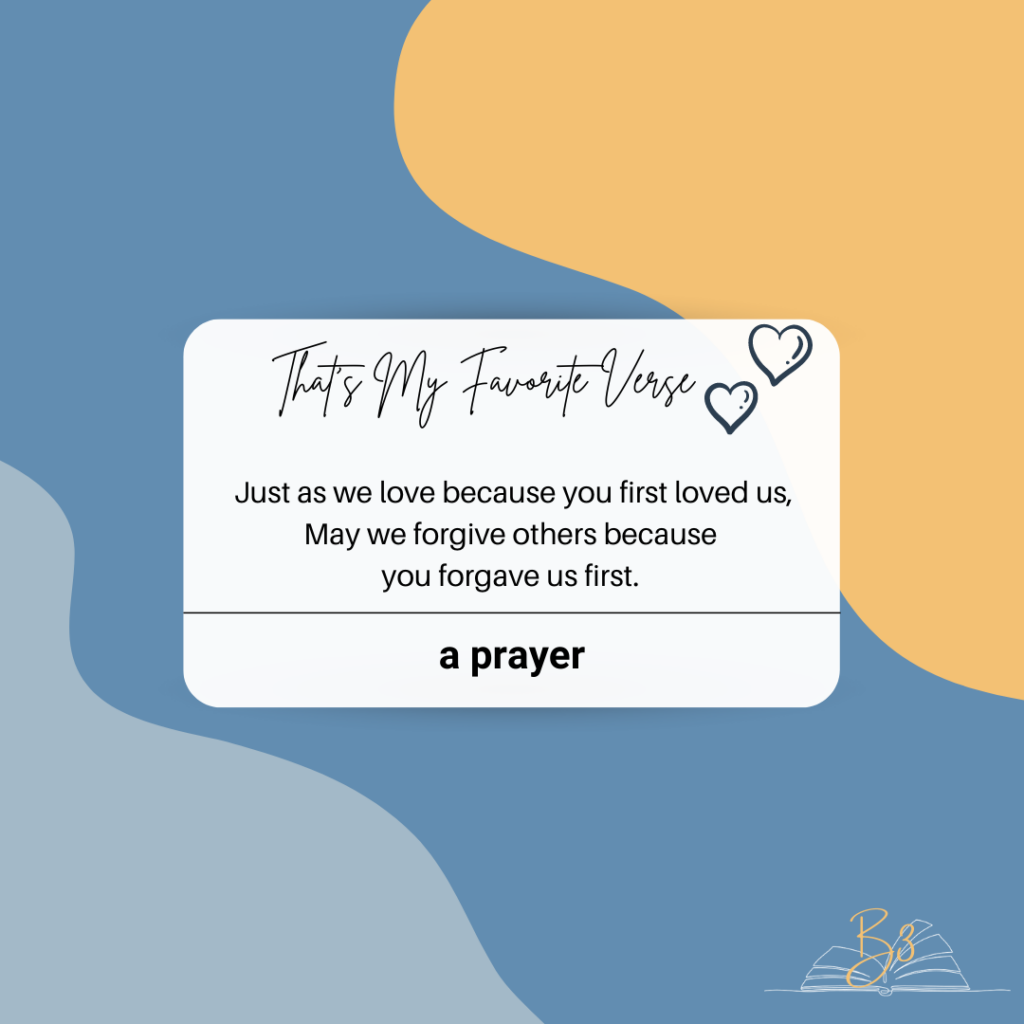 Here are some more resources to dig deeper.
Local Church— Being plugged into a church that prioritizes the reading and understanding of scripture is pretty important. For some that may be a pretty big ask due to previous hurt within this space. If that's you, take your time and pray for God to lead you to the right space. But know that being in community with other faithful and mature believers is what God intended for his people. I'll be praying with you for that community as well!
Traveling with the Father my friend Christine has a podcast with 3–5 minute devotionals that connects every day life to the truth of Scripture. You'll love her soothing voice and beautiful honesty.
The Focused 15 Challenge My friend Jennifer has a 5 day challenge for creating a space for growing your faith.
YouVersion Bible App I love this resource because you can read the Bible in multiple versions as well as start reading plans that are as short as a few days or as long as an entire year.
Bible In Three I also have a few more resources for the entire family on my website!