The Bible in Three is a podcast where we discuss 3 Things About the Bible in about three minutes. Today we introduced our next series of episodes: Misunderstood Verses.
Let me ask you this. Have you seen the movie Princess Bride? It's brilliant. A love story mixed with sword fighting, a giant, miracles and a healthy dose of satire. One character—the conniving Vizzini uses the word inconceivable over and over. He says it so much that his hired hand Inigo Montoya says to him: "You keep using that word, but I do not think that it means what you think it means."
Have you ever wondered if some Bible verses may be experiencing the same misunderstandings? Perhaps if scripture could talk it would say, "You keep using that verse but I do not think it means what you think it means."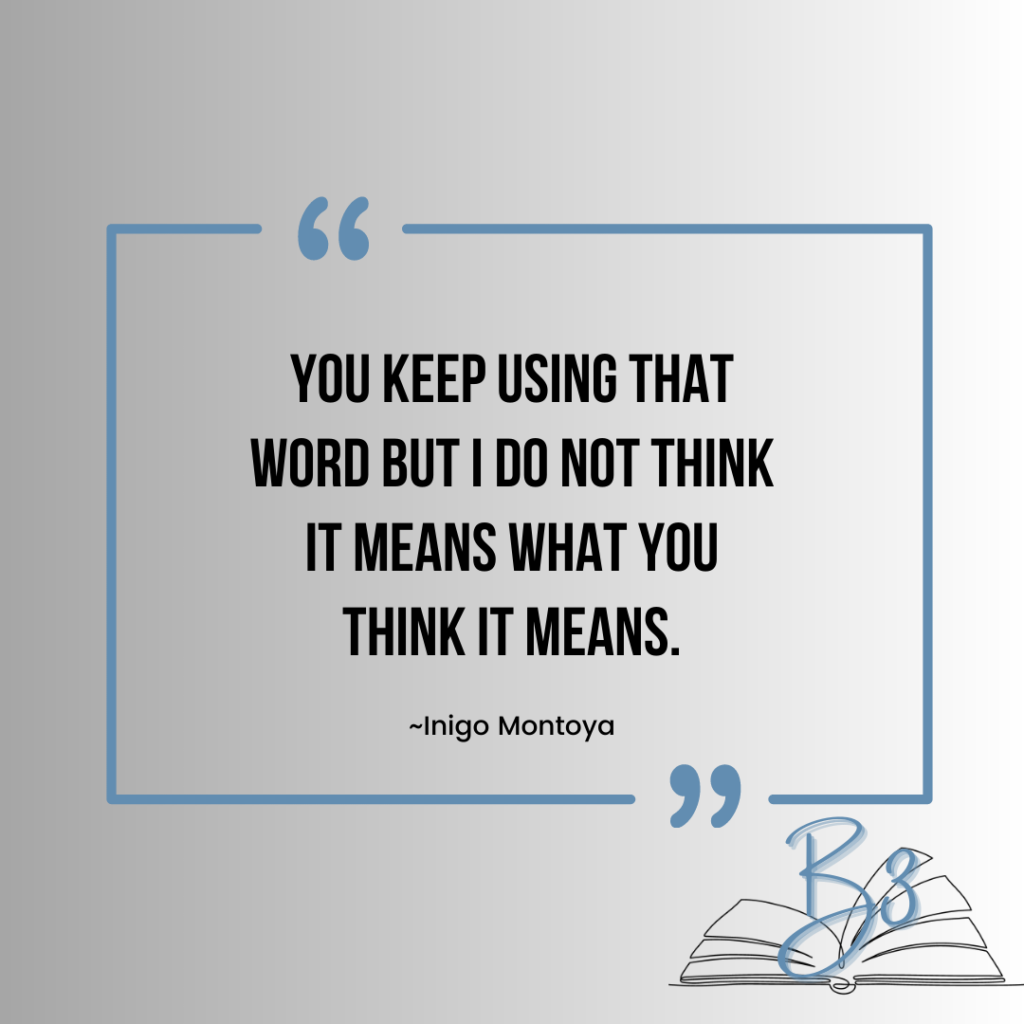 In this series of the Bible in Three, we are going to look at some verses that have been misunderstood and used out of context.
Like Montoya correcting Vizzini for using the wrong word, it's important to correct these verse mis-interpretations. Because otherwise we are making Scripture say something it actually doesn't say. And that's no Bueno! And what's more, we can celebrate what God's word is saying. And that's so much better.
Here are some more resources to dig deeper.
Local Church— Being plugged into a church that prioritizes the reading and understanding of scripture is pretty important. For some that may be a pretty big ask due to previous hurt within this space. If that's you, take your time and pray for God to lead you to the right space. But know that being in community with other faithful and mature believers is what God intended for his people. I'll be praying with you for that community as well!
Traveling with the Father my friend Christine has a podcast with 3–5 minute devotionals that connects every day life to the truth of Scripture. You'll love her soothing voice and beautiful honesty.
The Focused 15 Challenge My friend Jennifer has a 5 day challenge for creating a space for growing your faith.
YouVersion Bible App I love this resource because you can read the Bible in multiple versions as well as start reading plans that are as short as a few days or as long as an entire year.
Bible In Three I also have a few more resources for the entire family on my website!